Abstract:
Rapidly decreasing costs of molecular measurement technologies not only enable profiling of disease sample molecular features at different levels (e.g., transcriptome, proteome, metabolome), but also enable measuring of cellular signatures of individual drugs in clinically relevant models. Exploring systematic approaches to find drugs for diseases through various molecular features is critically important in the discovery of new therapeutics. We propose a systems-approach to identifying drugs that reverse the molecular state of a disease. Using this approach, we have identified drug candidates for hepatocellular carcinoma and Ewing's sarcoma. Our recent pan-cancer analysis indicates that the ability to reverse cancer gene expression correlates to drug efficacy. In this talk, I will present our two recent papers published in Gastroenterology and Nature Communications to demonstrate this systems approach. I will also share how a data scientist led the discovery of new therapeutic candidates for liver cancer.
Time:
4:30 – 6:00 pm, September 26, 2017
(4:30-5:00 social networking, 5:00-6:00 seminar)
Location:
UCSF Mission Hall: Global Health & Clinical Sciences Building
550 16th Street, Room 1406, San Francisco, CA 94158
Nearest parking garage ($8/2hrs):
UCSF Mission Bay Campus – 1630 Third Street Garage
1630 3rd St., San Francisco, CA 94158
Speaker:
Dr. Bin Chen
Assistant Professor, Institute for Computational Health Sciences at UCSF
Speaker bio: Dr. Chen is an assistant professor in the Institute for Computational Health Sciences at UCSF. He is also the founding member of DahShu, a non-profit organization to promote research and education in data sciences. He trained as a chemist in college, and worked as a software engineer before attending graduate school. In graduate school, he trained as a chem/bioinformatician; and later had worked as a computational scientist at Novartis, Pfizer, and Merck. He received his PhD in informatics at Indiana University, Bloomington and then pursued his postdoctoral training in Dr. Atul ButteĠs lab at Stanford University. His lab at UCSF is currently supported by the NIH Common Fund, NCI, NCATS and LĠOreal. His work in drug discovery is recently featured in UCSF News, STAT, GEN, GenomeWeb and KCBS. More information is available on his lab website (http://binchenlab.org/).
<![if !vml]>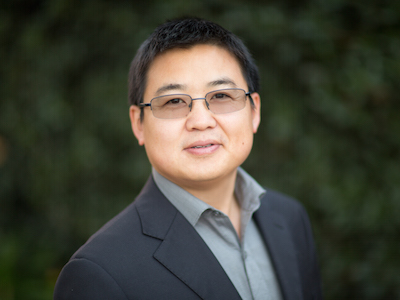 <![endif]>